Chief Internet Marketer News
Chief Internet Marketer launches Top 50 Digital Cities
Friday, 5 July 2019 13:55:00 GMT
Chief Internet Marketer adds top cities in America for Digital Marketers. Ranging from size to opportunity all across the USA. You can click here for the Top Digital Cities or check out the Press Release in the Digital Journal.
Chief Internet Marketer adds Scholarship Opportunities
Wed, 20 Feb 2019 13:55:00 GMT
Chief Internet Marketer is now providing the opportunity for students to receive a scholarship for the provided certified courses. CIM knows the courses can be beneficial to the students and they will become a much more powerful digital marketer if they take a course. Check out the Press Release.
Chief Internet Marketer adds new Digital Marketer
Wed, 4 Feb 2019 13:30:00 GMT
Chief Internet Marketer hires a digital marketer. The new team member joins them to assist with internal brand initiatives. Check out the Press Release.
Chief Internet Marketer selects DMI to license Digital Marketing Certification Courses
Wed, 12 Sep 2018 02:30:00 GMT
Digital Marketing Agency, Chief Internet Marketer agrees to North American license with Digital Marketing Institute. Adding to the Agency's professional services offerings. The digital marketing certification courses are considered the best in the industry and with the skills and jobs continuing to widen, CIM is looking to help professionals and businesses with the skills required for the future. Check out the Press Release.
Jeff Stanislow, Chief Internet Marketer's CEO tapped to speak at Tampa's premier innovation event.
Tue, 23 Oct 2018 11:30:00 GMT
The Synapse Summit brings together the best people, ideas, and technologies for two days of learning, exploring and celebrating the possibilities of technology and innovation. 2019 Synapse Summit will be held on January 23-24 at Amalie Arena with Keynote Speakers, Innovation Showcases, Interactive Sessions, and Innovation Competitions. Learn more about this event.
U.S. News from The Business Journal
In the money Jan 27: Nearly $91M raised by Austin startups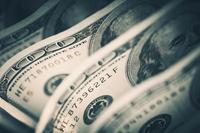 By
Austin Business Journal
at Mon, Jan 27, 2020, 08:01 AM EDT
This weekly look at venture capital in the Austin area is a gold mine for salespeople, job seekers and executives who want to keep tabs on the competition. This time, we found deals reported by solar, recycling and software companies. ::
Read More
This social network remains tops for ads in 2020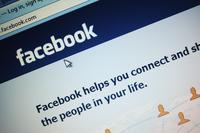 By
The Business Journals
at Mon, Jan 27, 2020, 08:01 AM EDT
The shift in digital ad spending continue. ::
Read More
Lenexa company finds two CEOs are better than one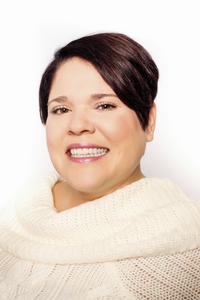 By
Kansas City Business Journal
at Mon, Jan 27, 2020, 08:01 AM EDT
Redemption Plus reported its best year ever as it moved to being led by co-CEOs. ::
Read More
UT has another record year for sports revenue, according to report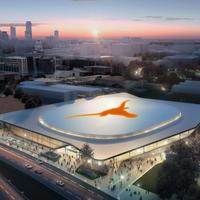 By
Austin Business Journal
at Mon, Jan 27, 2020, 08:01 AM EDT
Buoyed by its best football season since 2009, the Longhorn athletics department was rolling in dough in 2018-19. ::
Read More
Independence loses one, wins one — with the same person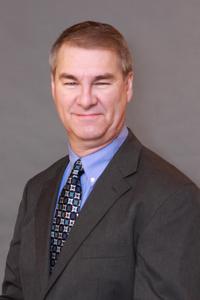 By
Kansas City Business Journal
at Mon, Jan 27, 2020, 08:01 AM EDT
Tom Lesnak, a fixture in area economic development circles, will go full time to the Independence Chamber of Commerce. ::
Read More
Biz Digest: Groundbreakings, industrial leases and a business acquisition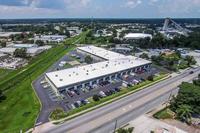 By
Orlando Business Journal
at Mon, Jan 27, 2020, 08:01 AM EDT
A roundup of recent leasing and sales activity, as well as contract awards and more from around Central Florida. ::
Read More
Fox Sports going all-out with Super Bowl telecast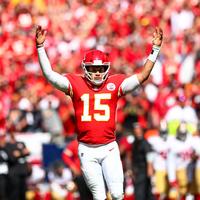 By
L.A. Biz
at Mon, Jan 27, 2020, 08:01 AM EDT
Fox will deliver the game in ultra-high definition (UHD) and high dynamic range (HDR) for the first time ever, making it available through the Fox Sports and Fox Now apps via select 4K streaming devices. ::
Read More
Activision Blizzard teams with Google to stream esports on YouTube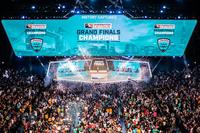 By
Silicon Valley Business Journal
at Mon, Jan 27, 2020, 08:01 AM EDT
Activision Blizzard Inc. has formed a multi-year strategic partnership with Google to stream live esports broadcasts, including Overwatch League and Call of Duty League, exclusively on YouTube. ::
Read More
How an Austin company is helping make SA manufacturing jobs appealing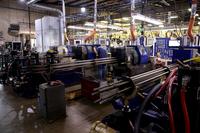 By
San Antonio Business Journal
at Mon, Jan 27, 2020, 08:01 AM EDT
2019 was a billion-dollar year for manufacturing investments in the region. Now, a workforce development program is looking to show local residents why the jobs that are coming are worth pursuing. ::
Read More
Workplace fatalities in NC reached a decade high in 2019 – here are the leading causes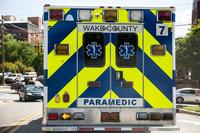 By
Triad Business Journal
at Mon, Jan 27, 2020, 07:01 AM EDT
Workplace incidents claimed the lives of 53 people in North Carolina in 2019, a 25 percent increase year-to-year and a high for the decade. Nine of the deaths occurred in the Triad.l ::
Read More
Global Digital Marketing News